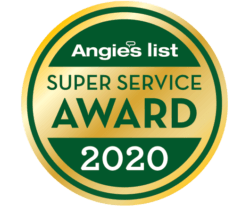 Air Conditioning, Heating, and Refrigeration Experts
Welcome to B & J Refrigeration Inc. – Heating and Cooling.  Since 1970, our highly trained heating, cooling, and refrigeration experts have served Tucson and Southern Arizona with integrity and care. Over the past 50+ years we have worked hard to earn a reputation of being an outstanding full-service HVAC business, providing unmatched air conditioning and heating troubleshooting, ac and heating repair, new comfort system installations, and commercial refrigeration. Please allow us the opportunity to serve you!
Services
Residential heating & air conditioning

Commercial Heating & Air Conditioning

Hvac products

Commercial Refrigeration

New Construction

Our History
At B & J Refrigeration Inc. – Heating and Cooling, we treat our customers the way we'd like to be treated, with honesty and integrity. We provide top quality products installed by skilled, knowledgeable, experienced NATE-certified technicians who take pride in their work. Our company, started in Tucson in 1970, is operated by three of its long-time employees, chosen by the original business owners when they retired in 2007. We offer services from basic maintenance on residential systems to full commercial system installation. When you choose B & J Refrigeration Inc. – Heating and Cooling, you can be assured that we will respect you, your comfort, your property, your time, and your intelligence. Our customers come first and deserve the best, and our team works to exceed your expectations.
Testimonials
"He was prompt and extremely pleasant. He also saved me money by explaining the Preventive Maintenance plan which I have signed up for."
Judith Becker
"He explained everything he was doing to my heater–and, best of all, got it working again!"
Marylin Martin
"Randy was our technician who was prompt, friendly and professional. I would highly recommend B&J Refrigeration."
Elisa Kirshy
"Jeff and B&J have been a true delight – helpful, friendly, asks great questions, performs superior design work on schedule and cost."
Robert Von Mayr
"After moving into our new home one of the two AC units failed. The first HVAC technician sent by the home warranty company identified the issue as no freon and stated it would be viewed as a pre existing condition and not covered. Sure enough that was the home warranty company's position. So much for a home warranty. As both units were older the decision was made to replace both with new efficient systems. After estimates from three contractors and extensive internet research I decided to go with B & J. The representative Mr. Lawrence Blair was very professional and knowledgeable. He accommodated my request to evaluate a completed installation and have a question and answer session with the installers. The installation was scheduled for two days to ensure both systems were installed to my satisfaction. In addition to removing and installing the HVAC systems they went the extra mile removing the hot water heaters and reinforcing each platform installing additional supports, heavy duty plywood and new sheet metal. I am very pleased with the final product and the communications with Mr. Blair. During the county inspection the inspector commented on how well the installation looked. I would highly recommend B & J for anyone requiring HVAC installation or service."
David Mitchell
"After getting an outrageous quote from another provider, I contacted B&J Refrigeration on Friday and they installed the system on Saturday. The team was very professional and helpful and worked without a break to get the system installed because the outside temp was 102. The final price with a 10 year parts and labor warranty was less than half of the first quote."
William Wood
"Could not have been better. Installation was scheduled for next day after I signed the order. The crew showed up on time, were professional, personable, and competent, and had the entire job complete in about 4 hours. It is working correctly and there have been no call-backs needed. The installation looks very professional and all of the old equipment was hauled away. I picked this company based on a recommendation from a general contractor friend and very favorable on-line reviews. I'm happy I did."
John Blezenski
I wanted to share my experience with your employee Lawrence. He first assisted me last year when I purchased a mini split for my primary property. His ability to understand my needs and wants, was astonishing. He was able to listen and work with me on timing for install, and addressing any other concerns I may have had.
Lawrence did such a great job that I bought another mini split from him from him for one of my rental properties. Last week I had an issue with one of my rentals. My tenants said the AC was making an awful sound. I called Lawrence (on a Sunday) and he called me back on his day off. He expeditiously gave me an estimate for a new system. After the estimate , the service department replaced the blower and the problem was solved. I have advised Lawrence that I will purchase my 3rd unit from him in the next 9 months.
Please relay my appreciation to Lawrence and be advised he is an amazing asset to your company. He really is dedicated to your mission.
Betty A.