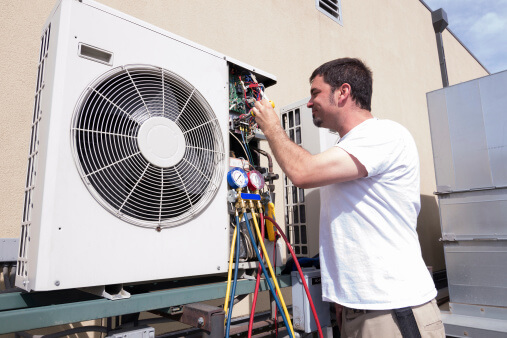 When you are seeking a cost-effective and energy-efficient alternative to conventional air conditioning services in Tucson, you may want to consider installing an evaporative cooler in your home. Evaporative coolers rely on the principles of evaporation in order to cool your interior spaces. With an evaporative cooler, you will remain cool and comfortable without the energy costs that are associated with conventional air conditioning. If you are wondering whether this type of cooling is right for you, take a closer look at the terrific benefits of evaporative coolers:
Improved Energy Efficiency
If you have been relying on a conventional air conditioner, chances are that you are familiar with the energy costs associated with these types of units. When you install a new evaporative cooler on your property, you will be able to dramatically improve the energy efficiency of your cooling system. In fact, evaporative coolers are up to 75 percent more efficient than conventional air conditioners.
Increase Air Quality
An evaporative cooler may also help to increase the air quality in your home. For residents of Arizona, dry heat is a familiar concern. With an evaporative cooling system, your cooling unit will act as a natural humidifier. As a result, you will enjoy more comfortable air throughout your home.
Less Ductwork
Finally, an evaporative cooling installation is much simpler than a conventional air conditioning installation. When a technician comes to install an evaporative cooler in your home, he will be required to place less ductwork and fewer panels. Your evaporative cooler installation can be completed in a day or less.
To learn more about all of the cooling systems that are available for your property, call B&J Refrigeration at (520) 308-6722. We proudly provide the Tucson area with top rated air conditioning installation and repair, and we can help you stay cool this spring and summer. Do not hesitate to contact us to schedule air conditioning services today.