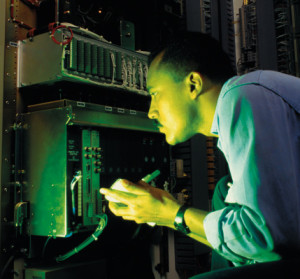 You rely on your air conditioning in Tucson during hot summer weather to keep your home cool, comfortable, and healthy. Regular maintenance is the best way to ensure your air conditioner is not only ready to deliver cool air, but functioning at peak efficiency for maximum savings as well.
More Efficient Cooling
Over time, your air conditioner loses efficiency due to dirt and dust buildup, as well as normal wear and tear. A yearly tune-up is necessary to address these issues, restoring your air conditioner to like-new condition and spotting problems that could lead to a breakdown if they are not addressed. Your air conditioner can lose up to five percent efficiency for every year it is not serviced, quickly unnecessarily increasing the cost of cooling your home.
Cleaner Indoor Air
Scheduling regular air conditioning maintenance is also a positive step toward cleaner indoor air. When your air conditioner is dirty or your furnace filter needs to be changed, more dirt, dust, pollen, and animal dander can circulate through your home. Keeping your air conditioner maintained means keeping it and your filter clean, which will reduce the amount of airborne particles in your home for healthier air, particularly if you or a family member suffers from asthma or allergies.
Longer-Lasting HVAC System
Maintaining your air conditioner means keeping it in working order for a longer period of time. Although all HVAC equipment will wear out and require replacement eventually, neglect is one of the largest reasons for premature replacement. By scheduling regular maintenance to keep your home's cooling system in top shape, you will get the most out of your air conditioner and ensure it serves out its full functional lifetime.
You can reach B&J Refrigeration for air conditioning service in Tucson by calling (520) 308-6722 today. We can help you maintain, repair, or upgrade your air conditioner so you'll enjoy maximum comfort at minimum cost. You can find out more about the residential and commercial products and services we offer by clicking through our comprehensive website.