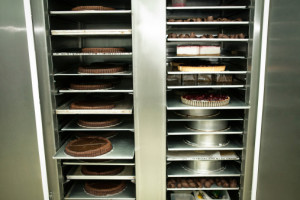 When it comes to refrigeration, any kind of advantage that can help you regulate temperature without increasing your energy costs is a plus. Keep reading to learn more about EndoCube and how it can benefit your commercial refrigeration efforts.
How It Works
The EndoCube is a small device that you can place directly over the thermostat probe in your commercial refrigerator. The product has a food stimulant inside that encourages the refrigeration system to respond to food temperatures instead of the temperature of refrigerated air. Since the EndoCube helps the refrigerator read the product air instead of the air temperature, it allows you to get the most accurate refrigeration without wasting energy.
How It Reduces Energy Costs
The extreme efficiency of this product helps you use less energy to get the desired temperature inside of your refrigeration system. In fact, researchers have found that EndoCube can help you use up to 22 percent less energy. The compressor only has to cycle 20 percent of the time that it would without the EndoCube, which ensures that the product will last much longer.
How It Improves Your Business
Since the EndoCube can regulate refrigeration temperatures so efficiently, it helps you serve your customers the best and freshest produce and meat. No matter what kind of commercial refrigeration system you have, you can retro fit the EndoCube to start enjoying better efficiency. Since there are no ongoing maintenance, monthly, or yearly fees, this product optimizes the appeal of your kitchen without stretching your budget.
B & J Refrigeration can help you get the most efficient commercial refrigeration systems in the Tucson area. From walk-in coolers to ice machines, we make it easy to get the right kind of refrigeration system for your business. We also help you figure out the proper maintenance schedules to ensure that your unit remains in top condition. To learn more about our products and services, visit us online or call (520) 308-6722.