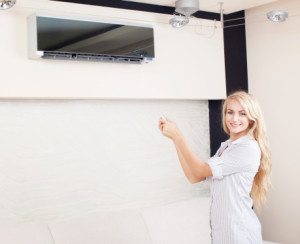 HVAC systems are available with a wide variety of options, from traditional furnaces and central air conditioners to heat pumps and ductless cooling systems. With so many options to choose from, a little knowledge can go a long way when it's time to replace or upgrade your home comfort system. Talking with your Tucson air conditioning expert can provide you with the personalized information and advice you need to make the best decision for your home.
Technology
The first step in purchasing a new air conditioner is determining the type of technology you want to use. Traditional central air conditioning uses ductwork to transfer cooled air throughout your space. If you don't have ductwork in place, you can install it or opt for a ductless mini-split system, which can serve several rooms in your home at once without the need for ducts. Alternatively, heat pumps offer both cooling and heating via a single appliance; these systems can be installed with or without ducts.
Size
HVAC appliances are available with a range of heating and cooling capacities—it's important to choose a system with a capacity that matches the square footage of your home. Installing a system that is over- or under-powered will reduce its heating and cooling efficiency, causing a drop in home comfort and a rise in your energy bills.
Efficiency
Efficiency is another important factor to consider when choosing an HVAC system. There are a number of HVAC terms that describe a given system's heating and cooling efficiency; talk to your HVAC service expert for more details about these terms and what they mean. It's best to choose a new system with the highest efficiency you can afford to enjoy continued energy efficiency and savings throughout the lifetime of your appliances.
If you're looking to upgrade or replace your commercial or residential HVAC system, B&J Refrigeration is here to help. We specialize in refrigeration and air conditioning services in the Tucson area; please call (520) 308-6722 or contact us online for a free estimate to upgrade your air conditioning.