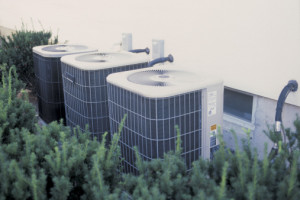 In a place like Tucson, the HVAC system serves as a sort of lifeline against the extreme temperatures of the desert. If you notice any of the following issues, you might want to call an HVAC repair company to come out and look at your unit.
You Hear Strange Sounds
When it is working properly, the HVAC system should operate in the background. If there are strange sounds coming from your unit, it could be a sign of a problem. Pay attention to see if you hear any knocking, growling, squealing, or rattling that might be letting you know there is a larger issue with your unit.
You Smell Something Strange
If you notice a strange smell when you turn on your HVAC system, it might mean that you have mold, issues in the duct, or other problems. Try to replace the filter to see if it fixes the smell. If it does not, you should call an HVAC repair company to look at your unit.
The Unit Is Not Controlling the Temperature
Your HVAC system should not have to work harder to keep your home at a comfortable temperature. If you notice that you need to turn the heater up or the air conditioner down more often than you once did, there could be something wrong in the system. Call for a repair company to fix the problem and help you keep the unit running as efficiently as possible.
The Unit Constantly Trips the Circuit Breaker
If the HVAC system is using so much power that it constantly trips the circuit breaker, it might be a sign of a bigger electrical problem. Call the HVAC repair company to come to your home and diagnose your unit.
At B&J Refrigeration, we work hard to ensure that your HVAC systems are functioning properly and ready to work. We believe in honest services that give you the help you need. To learn more about our Tucson HVAC services, visit us online or call (520) 308-6722.