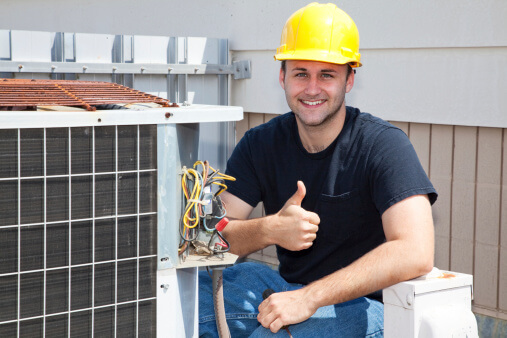 When the cold of winter breaks and springtime comes around, it's the perfect reminder that it is time to get your annual air conditioning maintenance performed. It may be tempting to think that your system has been running fine, so there is no need for maintenance, but in reality, skipping your maintenance appointment could leave you facing an uncomfortable summer filled with costly repairs. Here is a look at why spring A/C maintenance is so important.
Maintenance helps you keep your energy costs low.
Your heating and air conditioning is the single biggest energy user in your home. When they aren't running efficiently, your bills will skyrocket. When you have maintenance performed, the A/C technician will evaluate all of the parts of your system to look for anything that is not operating at peak performance. He or she will also replace your filters to ensure easy air circulation. When everything is functioning as efficiently as possible, then your energy bills will be as low as possible.
A/C maintenance can save money on repairs.
One of the most common reasons that people skip air conditioning maintenance is that they don't want to spend the money on the appointment. However, a small investment in maintenance can lead to big savings in the long run. During your maintenance appointment, the tech may notice signs of a problem with a component of the system. Making these repairs at an early stage can prevent the need for more extensive repairs in the future. It can even save you from having to replace your air conditioning system.
Regular maintenance keeps you more comfortable.
When temperatures are high, an A/C that is working its best will cause your home to become uncomfortable. When your home is too hot, it can also cause moisture damage to occur. Getting maintenance done ensures that your home will be a cool escape from the heat in the summer. Plus, seasonal maintenance is required by equipment manufacturers to maintain your warranty, making this a smart and affordable investment.
Let B & J Refrigeration – Heating and Cooling help you keep your A/C in top condition by scheduling a maintenance appointment. For A/C maintenance in Tucson, call (520) 355-4857.