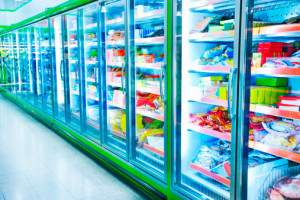 Commercial refrigeration plays an important role in many industries. However, inefficient or older refrigeration units can be costly in terms of money and environmental impact. Improving the energy efficiency of commercial refrigerators through stricter standards will not only help businesses to save money, it will cut down significantly on the amount of carbon pollution produced in America.
Details of Energy Efficiency Standards
In February of 2014, the Energy Department announced new energy efficiency standards designed to regulate refrigeration systems in the U.S. These standards affect more than 30 products across the residential and commercial spectrum, including commercial refrigerators. These refrigerators currently consume up to 40% of a business' overall energy usage, making them a significant contributor to both energy costs and environmental pollution. The new standards introduced in February are designed to improve the efficiency of commercial refrigeration by 30% when compared with the standards previously in place. Commercial refrigeration products affected by these new standards include refrigerators, freezers, and ice-cream freezers used for both storage and merchandise sales in the retail and foodservice industries. The compliance dates for these new standards are staggered, with each new set of compliance requirements stating the maximum daily energy consumption allowed for each type of commercial refrigerator and freezer.
Benefits of Energy Efficiency Standards
There are many reasons for the establishment of these more stringent energy efficiency standards. The two most important benefits these standards offer are lower utility bills and reduced carbon emissions. Thanks to the energy efficiency standards introduced by this latest action, the cost of refrigeration will drop by $11.7 billion dollars over the next 30 years. Additionally, the amount of carbon pollution produced by refrigeration systems is expected to drop by 142 million metric tons in this same timeframe.
Are you a Tucson business looking to install, maintain, or upgrade your commercial refrigerator or freezer? B&J Refrigeration of Tucson offers a variety of commercial refrigeration and air conditioning services to help you save money and remain compliant with current energy efficiency standards. Visit us on the web or call (520) 308-6722 to reach us today.