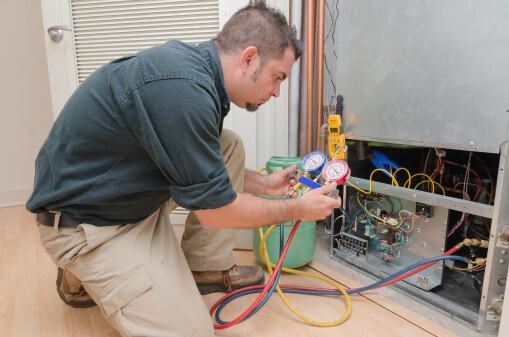 Every homeowner wants to ensure that their heating and cooling system continues to function at top capacity all year long.  After all, if there's anything we dread more than a malfunctioning furnace in winter, it's a broken air conditioner in summer.  Routine maintenance is essential to keeping your heating and cooling system in good order, as you'll learn in this post.
What are the benefits of seasonal heating and cooling system maintenance?
Of course you'll want to call for immediate service if your system is actually malfunctioning. However, seasonal preventive maintenance will help to keep your system operating smoothly. The more efficiently your system is running, the less expensive it will be for you to use. Seasonal maintenance will also help you catch any potential problems early, before they require an expensive repair.
When should I schedule seasonal maintenance?
You'll want to have your system checked prior to periods of heavy use.  You should schedule summer maintenance in the spring and winter maintenance in the fall.  If it's already summer or winter, and you haven't had your system checked yet, you should schedule maintenance with one of our service technicians as soon as possible.
What does seasonal preventive maintenance usually include?
During your routine maintenance visit, our service technician will check all of the components of your system to make sure that they're in good working condition for the upcoming season.  Our technician will check each component for anything that could be a potential source of trouble. If you're not sure whether a certain task is included in your maintenance check, be sure to ask.
Is it time for your system check-up?  B&J Refrigeration – Heating and Cooling has been proudly serving Tucson and Southern Arizona since 1970.  We are committed to providing all of our customers with the best service possible. If you're looking to schedule seasonal maintenance, give us a call today at (520) 308-6722.