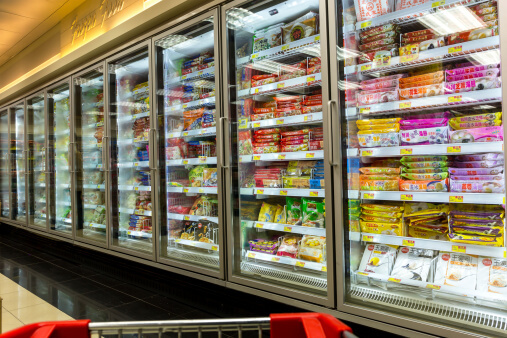 Some foods need to be refrigerated to stay fresh and delicious, while others shouldn't be put in the refrigerator at all. You need to know what should and shouldn't be kept in your commercial refrigerator, or you might spoil your ingredients. Here's an overview of some foods that can and cannot be refrigerated and why it matters.
Refrigerable Foods
It's nice to know the rules of refrigeration so you can take care of your appliances and keep your food fresh. When it comes to foods that you should refrigerate, dairy products are on the list. Cheese, milk, and eggs should all be stored in the refrigerator to keep them fresh and reduce bacteria and mold growth. Butter can be refrigerated, but it's up to your personal preference. Soy milk and condiments don't need to be refrigerated until they've been opened.
Foods That Should Stay Out
You might be automatically inclined to throw any leftovers you want to save into your refrigerator, but this isn't the best place for certain food products. For example, potatoes are not a good candidate for refrigeration due to the starches in them. Refrigeration will also ruin the consistency of honey and make your onions and tomatoes moldy. Hot sauce can stay out of the fridge as well, especially if you want to maximize the spicy heat.
The Importance of a Fridge
Refrigerators and freezers are both crucial for both residential and commercial food storage. You can't run a commercial kitchen if you don't have a way to preserve your ingredients, and you'll waste ingredients if your fridge or freezer ends up breaking down. Upgrade your refrigeration whenever necessary, commit to a maintenance schedule, and call the professionals for speedy repairs.
If you have any questions about commercial refrigeration in Tucson, feel free to call B&J Refrigeration at (520) 308-6722. We also handle air conditioning, so come down and see us or look at our website to get to know us.