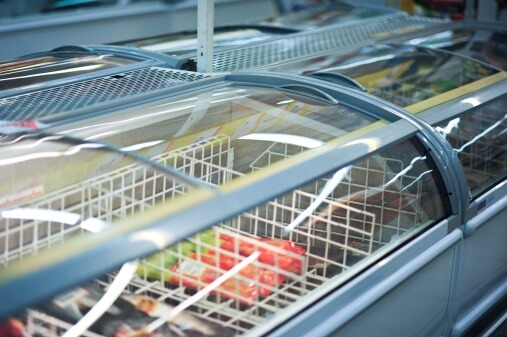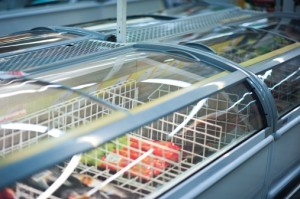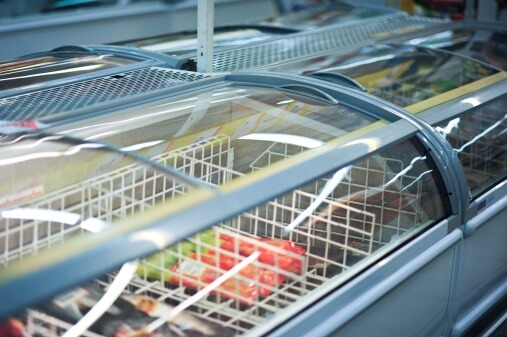 The advent of refrigeration has allowed businesses and homeowners alike to store foods and beverages for extended periods of time without spoilage. Commercial refrigeration keeps both prepared foods and meal ingredients cold by removing heat for convenience and safety purposes. Heat removal has been accomplished by various means over the years; keep reading to discover how modern commercial refrigeration systems work.
The Cooling Process
All refrigeration works via a principle called the Second Law of Thermodynamics. This principle states that when two objects of differing temperatures are brought close together, heat will always travel from the warmer object to the colder one. Using this principle, commercial refrigeration systems utilize a refrigerant solution to transfer heat from the food inside the refrigeration unit's storage area to the refrigerant. Refrigerant solutions obey a second physical principle, which states that gases cool as they expand and heat up as they are compressed. While cycling through the refrigeration system, the refrigerant is sent through a series of pressure changes to improve the efficiency and speed with which it removes heat from the refrigerated space to keep it cold.
The Refrigerant
Refrigerant is the key to the success of modern commercial refrigeration systems. In the past, Freon was the most common refrigerant found in both air conditioning units and refrigerators. However, Freon was found to damage the Earth's ozone layer, causing an increase in solar radiation reaching the planet's surface and changes in the global climate. Currently, Freon is being phased out of use in the United States, while other refrigerants, such as tetrafluoroethane, are taking its place to continually improve the efficiency and eco-friendliness of modern refrigeration systems.
At B & J Refrigeration, commercial refrigeration is our specialty. We can help you with all your refrigeration and air conditioning needs for greater comfort, convenience, and energy savings in Tucson. You can reach us today by calling (520) 308-6722, or stop by our website to check out our services and online blog.