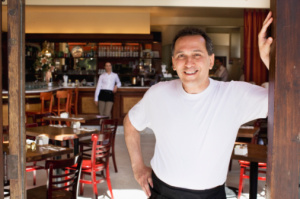 When you work in a restaurant, proper refrigeration is one of the most important things in which to invest. Without the right refrigeration products, there is no way to ensure that your food is safe enough to eat. Here is an overview of some of the best refrigeration products to include in your restaurant to ensure that you can keep your food safe for consumption:
Walk-In Coolers
Give yourself plenty of room to keep all of your food cool with a walk-in cooler for your restaurant. You can use this cooler to keep meat properly frozen so it does not spoil before you use it. You can also use it for cooked products that you need to keep cool throughout the day. You can choose a standard size or have one custom built to get the size to best fit your kitchen.
Freezers
You should also invest in an actual freezer where you can store the food items that you are not planning to use right away. It is important to freeze any perishable items that you are not planning to use to avoid having them going bad or coming into contact with bacteria that could be harmful to your restaurant guests.
A Quality Service Company
One of the most important aspects of your new refrigeration system is maintenance. If you want to get the most use out of these refrigerators, it is essential to have them properly maintained. Find a reputable heating and cooling company that will give you the kind of maintenance services you need to ensure that your refrigeration systems keep all of your food at the proper temperature.
Turn to B & J Refrigeration for help maintaining your commercial refrigeration products. As one of the top heating and cooling companies in Tucson, we know what it takes to keep your refrigeration systems running strong. We also specialize in residential and commercial air conditioning, HVAC products, and will assist with your new construction jobs. To learn more about our services, visit us online or call (520) 308-6722.