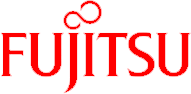 Fujitsu
Fujitsu Mini-Split Ductless Heating and Cooling Systems
B & J Refrigeration Inc. — Heating and Cooling is proud to partner with Fujitsu to bring you the very best in mini-split ductless heating and air conditioning units.
Fujitsu mini-splits are heating and cooling systems that allow you to control the temperatures in individual rooms or spaces with the use of a simple remote control. They are whisper quiet, too!
Mini-split systems have two main components — an outdoor compressor/condenser and an indoor air-handling unit.
They are easy to install usually requiring only a three-inch hole through a wall for the conduit; which houses the power and communication cables, copper tubing, and a condensation drain line, linking the outdoor and indoor units. With little or no ductwork to worry about, you will not lose efficiency due to leaky air ducts, thus making them very energy efficient.
Mini-splits from Fujitsu are a smart choice for room additions where extending or installing distribution ductwork is not feasible, and energy efficient new homes that require only a small space conditioning system.
B & J travels throughout Southern Arizona to meet our customers' needs.  Whatever your need, our B & J team of heating and cooling specialists offers our decades of expertise that is just a phone call away.
To request an appointment, please call us at 520-355-4857 to schedule a technician to come to your business for your complimentary energy analysis and estimate.
B & J Refrigeration Inc. — Heating and Cooling remains committed to be your go-to expert in Southern Arizona!