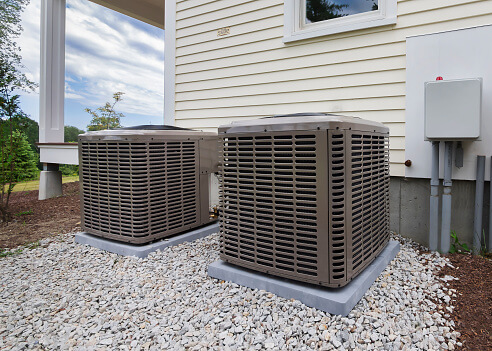 A heating, ventilation, and air conditioning system is one of the most important investments you'll make for your home. Whether you're replacing an old system or getting ready to move into a new construction house, it can be tough to make a final decision regarding the right HVAC system for your home. Your HVAC technician can answer all of your questions and provide expert recommendations.
How energy-efficient is this HVAC system?
Energy efficiency is a hot button issue in the heating and air conditioning industry. Plenty of homeowners rank environmental friendliness as a top priority, and everyone likes to save money. Both of these goals are attainable with an energy-efficient HVAC system. Your HVAC contractor can let you know what the SEER rating is for your chosen system, and whether it's an ideal SEER rating for the climate in Arizona.
Is this HVAC system appropriately sized for my home?
HVAC technicians can calculate the right size of system for your home. This is a major consideration because, if your HVAC system is too small, it will run constantly and your home won't reach the comfortable temperatures you desire. On the other hand, if your system is too large, it will run too infrequently to properly regulate the humidity levels inside your home. Neither of these situations is ideal.
Is a ductless mini split right for my home?
Ductless mini splits are very popular, particularly among homeowners who are interested in separating their homes into different heating and cooling zones. This allows you to more precisely control the temperature in any given room. As the name suggests, a ductless system doesn't use ductwork. The hookup between the indoor, wall-mounted units and the outdoor unit requires only a very small hole in the wall.
B & J Refrigeration is a trusted name in HVAC maintenance, repair, and installations in Tucson and the surrounding areas. When it's time to replace your HVAC system, give us a call at (520) 308-6722, and our friendly technicians will answer all of your questions.