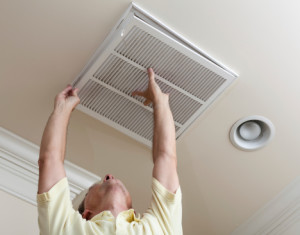 Your HVAC system works hard throughout the year to keep your home or office at a comfortable temperature. When you schedule your HVAC services to coincide with your yearly spring-cleaning ritual, it helps you ensure the unit functions at its best. Read on to find out why you should schedule your next HVAC service while you do your spring cleaning.
You Can Find Problems before You Need the System for the Summer
One of the most important reasons to check the HVAC system during the spring is to ensure that it will work for you when you really need it in the summer. After you use the heating system in the winter, you should schedule a professional team to come out and look at your system to ensure that everything is in working order.
It Makes It Easy to Remember to Get Service
If you make your HVAC service a part of your spring-cleaning routine, it will become a habit that you always remember to do. Yearly service is an important aspect of keeping your unit functioning at its best. If you do it at the same time every year, you will have no trouble remembering to get it done.
You Can Get Your Filters Changed
Routinely changing the filters in your HVAC system helps you extend its life and get the most use out of the unit. When the HVAC techs come to take a look at your unit this spring, ask them to change the filters. This keeps the unit functioning properly and makes it easier to keep dirt and dust out of the air.
B&J Refrigeration is one of the top heating and cooling companies in Tucson. We offer both commercial and residential air conditioning services to help you stay cool all summer long. We can also handle your commercial refrigeration needs and help you through a new construction project. To learn more about our products and services, visit us online or call (520) 308-6722.