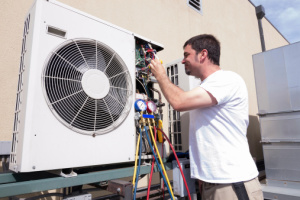 If your air conditioner is not running as efficiently as it once did, it could increase your energy costs. Use this guide to determine if now is the time to update your cooling system.
You Have Owned It for at Least a Decade
One good way to gauge when it is time to replace your air conditioner is to think about how long you have had it. If you have been living with the same system for at least 10 years, it might be time to upgrade to something new. In just the last decade, manufacturers have made huge strides toward creating more energy-efficient products. Upgrading your system can help you maintain a comfortable temperature in your home without increasing your utility costs.
Your Bills Are Higher than They Were
If you notice a sudden increase in your energy costs, there might be something wrong with your unit. Call an air conditioning service to see if the problem can be fixed or if you need to upgrade to a completely new system.
Your House Is Not as Cool as You Want
When air conditioners reach the end of their lives, they do not keep your home as cool as they once did. If you notice that certain rooms are cooler than other rooms, buying a new unit can help you keep every room in your home nice and cool.
Your System Is Making a Lot of Noise
You should not be aware of your air conditioner while it works to keep your home nice and cool. If your unit is making a lot of noise, it could be a sign that it is time to replace it. Upgrading to a new unit helps you enjoy the feel of cooler air without such loud noises.
B&J Refrigeration is the top heating and cooling company in Tucson. Since 1970, we have offered quality service and products to ensure that your interior is as comfortable as you want it to be. For more information about our services, visit us online or call (520) 308-6722.