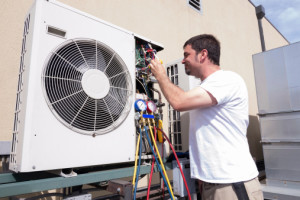 B&J Refrigeration is proud of its strong reputation as a top commercial refrigeration company in Tucson. We work hard to ensure that you have everything you need to run your business efficiently. Read on to see why Tucson businesses put their faith in us to deliver quality commercial refrigeration products.
We Have a Variety of Products
Whether you need a simple ice machine for a quaint café or an entire refrigeration system for a restaurant, we have the products for you. With our huge selection of refrigeration products, we make it easy to find exactly what you need to meet all of your food and ice needs. If you ever need to replace a product, we can also help you with that.
We Provide the Maintenance You Need
If you want to get the most out of your commercial refrigeration products, you have to ensure that they are properly maintained. When we install your unit, we will set up a maintenance schedule that will optimize the function of your unit and help you get the most use out of the product. Our staff is full of people with knowledge and experience about commercial refrigeration that will allow you to get the most from your system so it runs as efficiently as possible.
We Are Always Here to Help
With decades of experience in the industry, we are always here to help you with your refrigeration issues. Our clients trust us with their commercial refrigeration products because we can deliver on our promises.
With commercial refrigeration and air conditioning services in Tucson, B&J Refrigeration helps you with your commercial and residential needs. We believe in treating our customers with respect by offering honest services that represent our dedication to integrity. From our qualified technicians to our top quality products, we are always here to give you the best service in the city. To learn more, call (520) 308-6722.