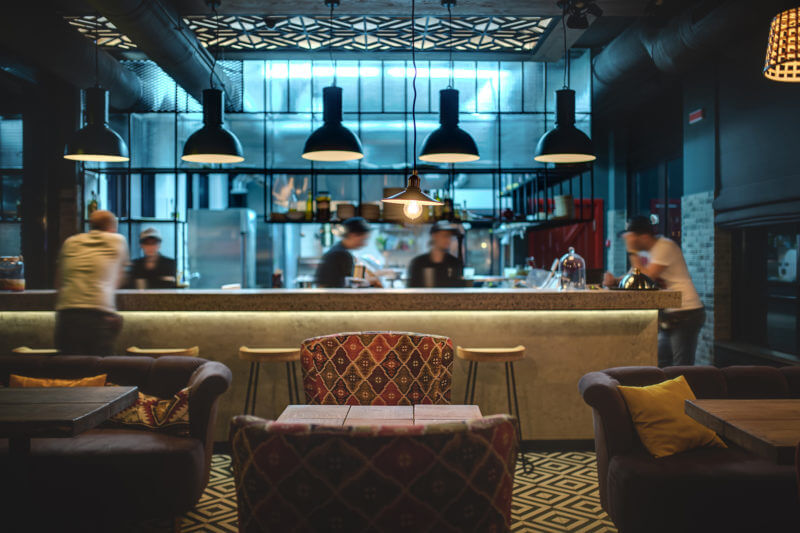 Operating a restaurant requires some heavy-duty equipment. In addition to commercial-grade ovens and burners, your restaurant will need a commercial refrigeration unit. There are several different types of refrigeration units for commercial kitchens, including walk-ins, refrigerated prep tables, and under-counter refrigeration drawers. Depending on your restaurant's needs, you may have multiple units.
Walk-in Refrigeration and Freezer Units
Just as the name suggests, a walk-in unit is a fridge or freezer accessible by walking into it. These units range in size, from closet-sized units to room-sized units. Some restaurants need two walk-in units: one for refrigeration and one for frozen items. Consider the types of food your restaurant serves to determine if you need both. If your restaurant only uses a few frozen items, you might only need a walk-in refrigeration unit, with a more compact chest freezer for your frozen items.
Refrigerated Prep Tables
Refrigerated prep tables are typically stationed directly in the food preparation area. The average prep table has counter space for food preparation, along with a refrigerated portion accessible by
lifting the top lid. Refrigerated prep tables are commonly used in pizzerias and sandwich shops. You can store prepped ingredients in the cold bins, such as sliced peppers and chopped onions. They'll be easily accessible to your staff as they fulfill the customers' orders.
Under-Counter Refrigerator Drawers
Smaller restaurants and specialty shops, like food trucks, often use under-counter refrigerator drawers. Typically, these are installed near the sauté station or grill. Your staff can use them to store poultry, seafood, and meat so that these items are ready to toss on the grill as soon as a customer submits an order.
If you're having trouble choosing a type, brand, and model of refrigeration unit for your commercial kitchen, you can get in touch with B & J Refrigeration Inc. – Heating and Cooling. Our experienced technicians will assess your restaurant plans and offer customized recommendations that enable you to keep your staff and customers happy. You can reach us in Tucson at (520) 355-4857.