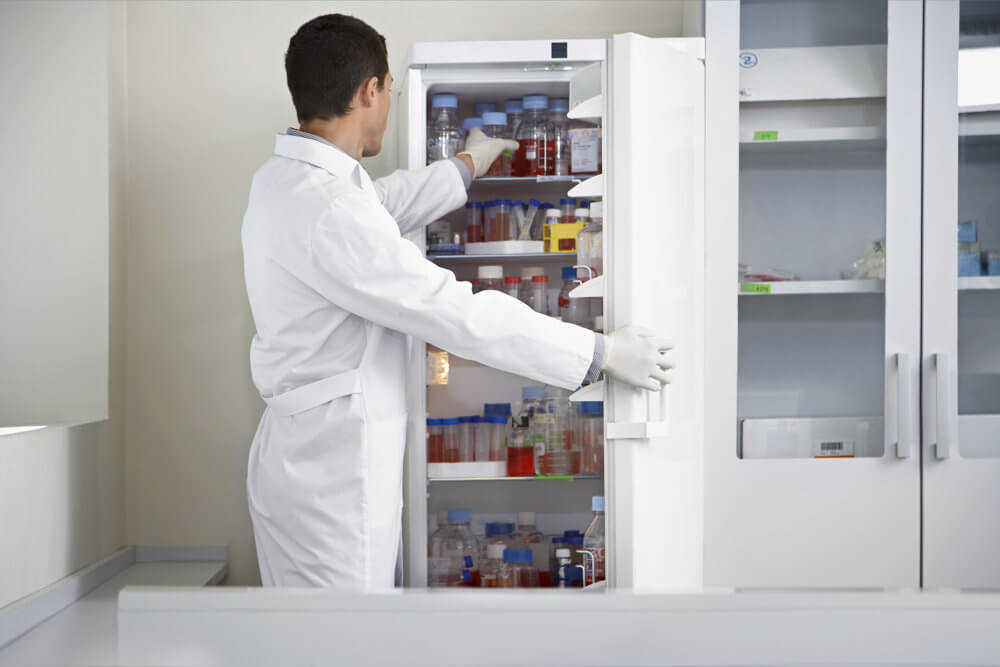 Selecting a new laboratory fridge is a far more delicate procedure than choosing a new fridge for a home kitchen. Lab samples must be stored within very tightly controlled temperature ranges to avoid compromising their integrity or viability. Because of this, labs must choose from cold storage options specifically designed and constructed for use in a lab setting.
Temperature Control
Perhaps the most important consideration when choosing a new lab fridge is the temperature control. These days, the most sophisticated options use microprocessor temperature controllers with digital LED displays. Some options allow for setting a temperature accurate to one decimal place.
Temperature Recording
Lab technicians following the recommended best practices will manually evaluate and record the temperature of the lab fridge twice daily. To reduce the need to open the door, and subsequently, cause temperature fluctuations, consider selecting a fridge that displays the internal temperature on the outside of the unit.
Temperature Alarm
Although automatic alarms don't replace the need for twice-daily manual checks of the temperature, they can alert technicians to unexpected fluctuations. This is crucial when storing vaccines and pharmaceuticals, as a dip in temperature can affect the potency. High-end lab fridges integrate the temperature alarm system with remote alarm contacts, which will alert technicians elsewhere in the building to the temperature fluctuation at the lab fridge.
Fridge Defrost
Most lab technicians prefer to work with cold storage units that have an automatic defrost feature. These models tend to produce a more uniform internal temperature. For precision control, look for a unit that allows users to control the duration and frequency of the defrosting.
Special Considerations
Samples that are volatile or explosive require specialized refrigeration units. Explosion-proof fridges protect the lab employees, samples, and the environment. These generally feature a spark-free interior and exterior.
For all of your commercial refrigeration needs, you can count on B & J Refrigeration. We offer affordable new system installation and repair services in the Tucson area. Call us today at (520) 308-6722 to discuss getting a new lab fridge installed.