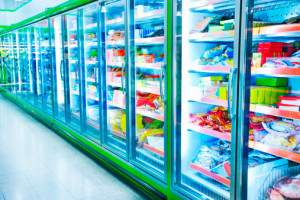 When you need to store a substantial amount of food on a regular basis, there is no substitute for commercial refrigeration in Tucson. Keep reading to find out exactly what you need to know about commercial refrigeration.
What It Is
Many businesses need to keep a range of products cool for an extended period of time. Fortunately you can do this easily and efficiently with commercial refrigeration. If you have ever been inside a walk-in refrigerator at a convenience store or beer distributor, you have experienced commercial refrigeration first hand. Commercial refrigeration is also used in the dining industry and can be found in sit-down restaurants as well as fast food chains. From freezers and refrigerators to reach-in coolers, commercial refrigeration provides a range of appliances that help various industries succeed.
How It Helps
If you need to store a substantial amount of cold items or fresh or frozen food over the course of a few days, commercial refrigeration can help. Freezers, refrigerators, and coolers allow businesses to prevent their food products from perishing and keep them fresh until customers purchase them. Without these appliances, any business that deals with food could be in trouble. Commercial refrigeration is also advantageous in that you can buy only what you need; if you only need a small cooler for ice cream, there is no reason to purchase an entire walk-in refrigerator.
Overview of Your Options
Commercial refrigeration allows you to store your products exactly the way you need to. Walk-in refrigerators are excellent for convenience stores, grocery stores, and restaurants because of the space they offer. If you just have a few products that you need cool and on-hand, you might prefer an undercounter refrigerator that can fit into more convenient locations.
Would you like to learn more about commercial refrigeration? Contact B and J Refrigeration or visit our website. We are happy to provide commercial refrigeration in Tucson and would love to help. Please do not hesitate to stop by and see us or give us a call at (520) 308-6722 to learn more about our refrigeration and air conditioning services.