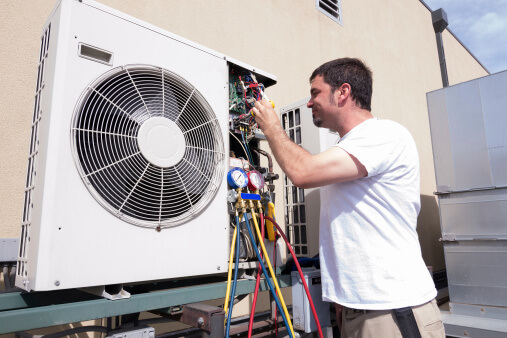 The spring season has arrived, and temperatures are heating up throughout the Tucson area. To make sure that your household is ready to beat the summer heat, you may want to consider scheduling air conditioning service for your home in Tucson. With seasonal air conditioning repair, you can fix HVAC issues before they become serious concerns. To highlight the importance of setting up air conditioning service today, here is a look at some of the most common air conditioning problems.
Leaking Coolant
Your air conditioning relies on the process of evaporation to create cool air for your home. In order to achieve evaporation in a timely and efficient manner, your air conditioner uses a fluid that is called liquid coolant. If your coolant lines are leaking, your air conditioner will not have the refrigerant that it needs to generate cool air for your home. Repairing a coolant leak can restore the function of your air conditioner and reduce the environmental impact of stray coolant.
Electronic Issues
Along with coolant, your air conditioner also contains a series of sophisticated electronic components that are used to power the compressor, fans, and other vital systems of the unit. When there is a sensor issue in your electronic system, you may find that your air conditioner stops working altogether. Fortunately, a refrigeration specialist will have the tools and experience to fully repair any electronic sensor issues in your AC system.
Thermostat Problems
Sometimes, air conditioner problems arise in the thermostat, rather than in the air conditioner unit itself. When your home is experiencing thermostat problems, you may find that some rooms are cooler than others, or the temperature varies from the figure displayed on the thermostat. By adjusting and repairing your thermostat, your technician may be able to restore the function of your unit.
If you are in need of air conditioning service in Tucson, be sure to contact B&J Refrigeration. Our team of air conditioning experts can get your HVAC system up and running for the summer season. Call us at (520) 308-6722 to set up your AC repair appointment today.