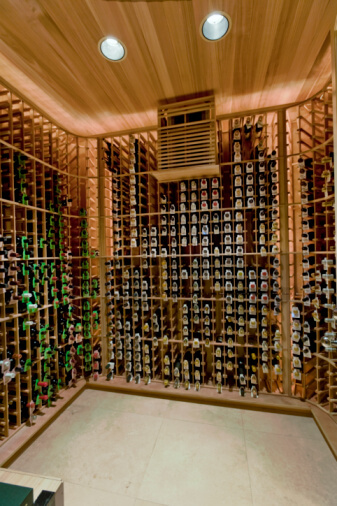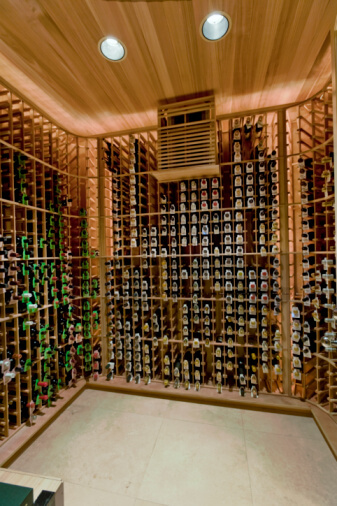 A properly functioning wine room will enjoy a long working life and continue to keep your wine and your investment at just the right temperature. As with all other commercial refrigeration in Tucson, however, your wine room refrigeration must be maintained. Keep reading for your personal wine cellar maintenance guide.
Use Your Cooler Properly
As is the case with just about any appliance, the working life of your wine room refrigeration will depend largely on the way you use it. Your wine room is only designed to hold so much product/bottles; additionally, When your wine cellar is nearing capacity. An overstocked wine cellar will have difficulty keeping your entire collection at the proper temperature, which could spoil some of your wine as well as drive up your energy bills. Maintain your wine room refrigeration by using it as it was intended.
Choose the Right Location for a self-contained wine cooler
Another factor that affects wine cooler maintenance is the area where you have it installed. Certain wine coolers feature front ventilation, allowing them to be stored under counters or in other tight spots. Those that do not feature front ventilation, however, will need ventilation room on either side of the unit. The distance between your wine cooler and the nearest source of heat is also important to consider.
Clean When Needed
Every now and then you should clean your wine cooler to keep it in top shape. Unplug your cooler and then remove your wine as well as the shelves. Then you can simply wipe down the inside of your wine cooler with a cloth and address any frost buildup.
Would you like more tips on wine cooler maintenance? Contact B&J Refrigeration or visit our website. We specialize in both air conditioning and commercial refrigeration in Tucson. You can learn much more about our services by calling us at (520) 308-6722 or stopping by to meet with us.